Call Us +91 81455 84286, +91 94348 60604
Shrubbery Nightingale Park
Shrubbery Nightingale Park
Shrubbery
Nightingale Park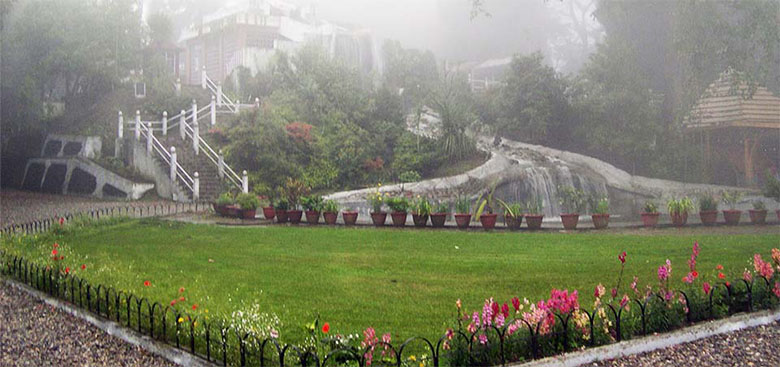 Shrubbery Nightingale Park is a well known tourist spot nestled in the Darjeeling district of West Bengal. It is a lovely garden and entertainment space in Darjeeling. From the Mall area, which is one of the major tourist destinations of Darjeeling, the park is around a 10 minutes walk. While taking a walk around the park one can see beautiful pine trees on one side while on the other they have the view of the beautiful snow covered mountains on a clear day.

When the British were ruling India, it was the private courtyard of Sir Thomas Tartan's bungalow. In the year 1934 when it was completely destroyed by an earthquake it was revamped and opened for the public again. After the re-designing of the park the walkways around the park crisscrossed each other in the park. It looks beautiful at the outset. Initially it became a place where the British women resident in Darjeeling would come here to have a cup of tea and chat with each other. So it was more like a women's meeting place.

There are benches around the park near the boundary wall where one can relax and enjoy the pictorial scene. The benches are all shaded with a hood so that people can sit there comfortably either during extreme heat or during the rains. The shades are of different colours which add to the beauty of the place. There is a circular stage in the middle of the park which is used for cultural programmes performed by the locals in peak tourist season. This scenic park has beautiful waterfalls falling from the altitude of the Shiva temple. There is also a musical fountain which serves as a great attraction among the visitor.

Shurberry Nightingale Park is an ideal place for a relaxing evening with your love ones when park is covered in beautiful colourful lights making it feel like a wonderland. Shrubbery Nightingale Park is open from Morning until 8pm. If you want to watch the cultural program, then come in the evening. There is a nominal entry fee.
Quick Inquiry