Call Us +91 81455 84286, +91 94348 60604
Happy
Valley Tea Estate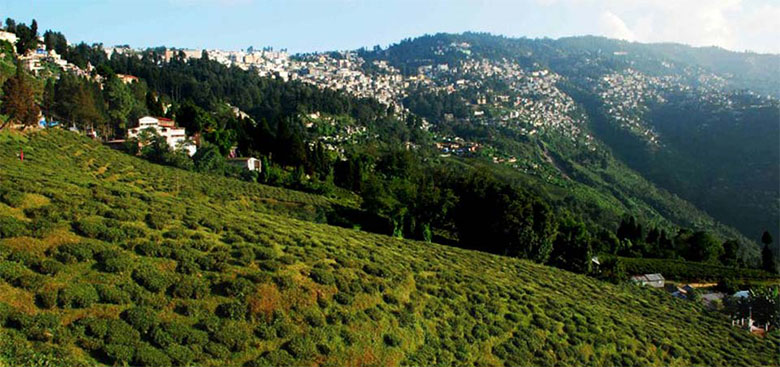 Have you ever wondered how your tea leafs are made? Well than you do not need to worry about that question now you can get all your answers in Happy Valley Tea Estate, Darjeeling. Happy Valley Tea Estate is the closest estate to Darjeeling. Located just below Hill Cart road, the Happy Valley Tea Estate is worth a visit, especially during March through May, when the plucking and processing are in progress. Spread over 437 acre, it is situated at a height of 6,800 ft. The estate was established by David Wilson, an Englishman, who had named the garden Wilson Tea Estate and by 1860 had started cultivation of tea. In 1903, Happy Valley Tea Estate was taken over by an Indian, Tarapada Banerjee, an aristocrat from Hooghly. In 1929, Tarapada Banerjee bought the Windsor tea estate and merged another nearby estate and gave the name Happy Valley tea estate.

About 3 kilometers away from Darjeeling, every visitor gladly visits the Happy Valley Tea Estate. The plantations here are as old as 150 years and the wide stretches of lush green tea bushes are worth photographing! The entire procedure of tea plucking, procession and packaging is interesting to experience. Tea lovers can surely buy some fresh tea from here. The entry in the estate if free however if visitors wants a detailed tour they can hire a tour guide. A guide will help you tour the tea estate and give you complete details about the types of tea and the entire process. These guides are basically the employees of the Tea Estate who charge a nominal fee and take you on an excursion around the estate. The factory usually remains closed from November to February because tea plucking does not take place during winter. You can however see the tea gardens from outside.

When we think about Darjeeling our first thought is about Darjeeling's tea. The tea leafs produced at the Happy Valley Tea Estate are all exported. Harrods in London is the main distributor of the tea. So if you want to buy the Happy Valley tea in India, you can do so at the factory outlet in the estate here in Darjeeling which will cost around Rs.250 per 100grms. But if you just want a taste of the Happy Valley Tea Estate tea you can take a sip in a nearby tea café for Rs.25/-.

With a great view of the tea garden with a chance of getting to see how the teas are being processed while tasting the authentic Darjeeling tea, Happy Valley Tea Estate is like a heaven for all tea lovers.
Quick Inquiry