Call Us +91 81455 84286, +91 94348 60604
Chow
rasta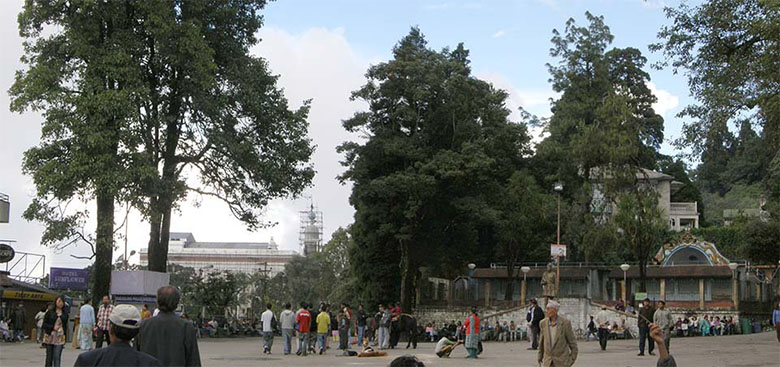 Chow means 4 and Rasta means roads Chowrasta or the junction of four roads is Chowrasta. Your visit to Darjeeling is incomplete if you have not been to the famous Chowrasta. It is a place to relax after one of your sightseeing which can leave you tired. If you want spend a leisurely time with your loved once and post some latest update about your travelling story then Chowrasta can be your ideal place since it's a free Wi-Fi zone.

Lying in the heart of Darjeeling Chowrasta - Mall Road is blessed with lively surroundings, fine restaurants, shopping areas and stunning attractions like Golden tips for some which can leave you wanting for more, oxford book store with some of the best book collect for all the book lover, and even a pony ride for the kids who have always fantasized about owning a which pony and feel like a prince or princess, even adult can enjoy the pony ride leaving their inner child with a giddy feeling. For all the shopaholic there are curio shop with some of the finest silver ornaments and if you just want to window shop then it's a feast for your eyes. Chowrasta has its own essence especially on weekends when they show music concerts on the big screen in the middle of the road. It's simply amazing!! One has to be there to believe it the breeze, the music, the crowd and the lights Chowrasta the quintessential mall road of the hills. The place is free of all vehicular movements and one can view the scenic beauty of the mountain range without being disturbed by noise of honking and engines.

A Rasta where all tourists meets and celebrate the spirit of Darjeeling from fresh drinks and homemade food, to beautiful handmade clothes, bags, nick nacks and everyday items in Chowrasta. Chowrasta or the Mall in Darjeeling can be reached through different roads but the most used one is the Nehru Road that starts from Gandhi Road where the restaurant Keventer's is located where you can stop for a quick bite it's a little uphill walk of 5-7 minutes.
Quick Inquiry