Call Us +91 81455 84286, +91 94348 60604
Senchal
Lake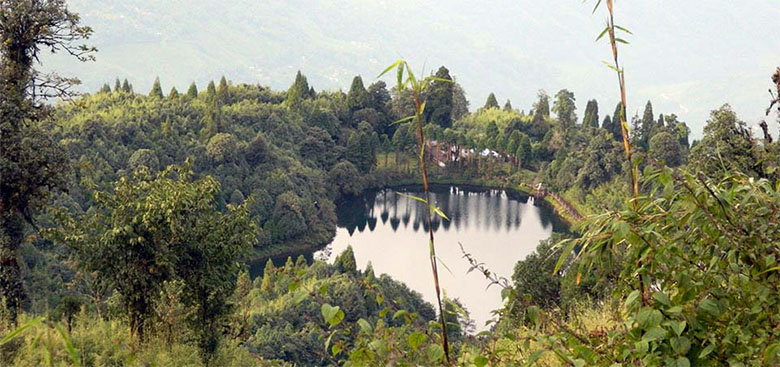 Picnic near the lake side with the beautiful view of mountains can be the idea for a perfect picnic and you can do that in Senchal Lake. Senchal Lake is a beautiful water body situated within the territory of Senchal Wildlife Sanctuary.

Perched at an elevation of approximately 8160 feet above sea level, this lake offers stunning views of the hilly surroundings. This narrow and long lake is served by a mountain stream. The water of this lake is clean and potable, which is why it is supplied to the entire city of Darjeeling. Encompassed by dense forests of oak, pine and birch, this topography is where you can find nature in its most expressive form. Colourful flowers like rhododendrons and orchids on the lakeside enhance the overall beauty.

The entire Senchal sanctuary covers an area of about 39 sq. km. including the lake. It is actually the south east extension of the Singhalila National Park. This sanctuary is considered one of the oldest in India and was opened in 1915. Although access to the sanctuary is restricted, you can take special permission from the ranger's office at Jorebunglow and take a guide to go around the area since the forest contain wild animal like Leopards, Himalayan Black Bears, deer, felines, wild pigs, monkeys, Himalayan flying squirrels and many more.

Senchal Lake is placed at a distance of about 11 km away from the centre of Darjeeling. Senchal Lake is a major lake of the region. Located near tiger hill and at an elevation of 8515 feet above sea level, this place attracts numbers of tourist for its picturesque view. It is especially appreciated for its scenic splendour a picnic spot, which is very popular among the tourists, both Indian and others. The area has a 9-hole golf course with a clubhouse. The golf course is supposed to be one of the highest golf courses in the world.

Senchal Lake is well designed and also well maintained leaving it to be the perfect place for people to spend time around the nature. This is a great and favourite venue for picnics as well. You can just roam around the place spend some leisurely and relaxing time. It takes around 40 min from Darjeeling in car to reach Senchal area but if you love trekking than you can hike your way from jorebunglow to Senchal which will take around 1 hr. The nature lover is sure to love this place.
Quick Inquiry