Chatak
pur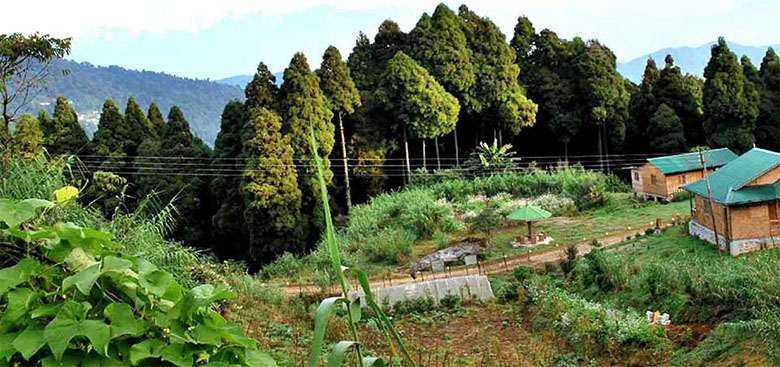 Waking up at the sight of beautiful snow capped mountains and filling your lungs with unsullied air leaving you fresh and revitalized, an amazing way to start the day. Situated at an altitude of 7887 feet within Senchal Wildlife Sanctuary this small Himalayan village called Chatakpur accommodates around 90 villagers. This small village located at a distance of 18 kms from Jorbanglow, 7 km from Sonada on Siliguri-Darjeeling road will offer you a quiet and memorable stay to be remembered for years. Chatakpur can be ones ideal destination if they want to escape from hurly-burly life. A quaint village amid lush greenery has now become an ideal destination for all nature lovers.

Life is simple when you do not have to deal with hectic city life and you can get to experience that simple life while visiting Chatakpur. Picking your own vegetable and milking the cattle an experience which city can never give us. Far from the noise of traffic this small village lets you live a life which is free from pollution but full of purity. Chatakpur offers a number of popular trek routes that lead to the top of the Tiger Hill. During this trek, you might even have a glimpse of the 'Chumbalumba' or Mount Everest.

On your visit to the forest, make sure to be guided by a trained forest guard as the forest is the home to the Great Himalayan Black Bear family, Leopards, Barking Deer and Antelopes. There is a pond near the village known as Pokhri which can be used for birding or just relaxing while soaking the beauty of nature. Blue Magpie, Rufous Sibia, Black Redstart, Verditer Flycatcher, Himalayan Bulbul, Pipit, Long tail Shrike, Warbler , Prinia, Blue Fronted Redstart, Water Redstart are the major species one can see in Chatakpur. If lucky enough, one can also get a glimpse of the famous Red Panda.

There is a watchtower near the village at a distance of 10 mins to watch the mesmerizing sunrise and all trekkers dream destination Sundakphu. Kanchenjunga range will be with you all along on a clear day. And that probably is the main reason why tourists love this place the most. The best time to visit Chatakpur is during Summer time when the temperature is 10-20 degree whereas if you want to experience a numbing cold winter the temperature in Chatakpur goes below freezing point and the eco village remains close during July-mid September.

From healthy organic meal to the breathtaking view and if you tired of the busy schedules of city life, worried about the rising pollution and congestion, annoyed about the routines and deadlines then Chatakpur is surely your own heaven. It husks all the ingredients of picture perfect scenery, adventures for the nature lover or who thrives to enjoy simple living.