Call Us +91 81455 84286, +91 94348 60604
Mi
rik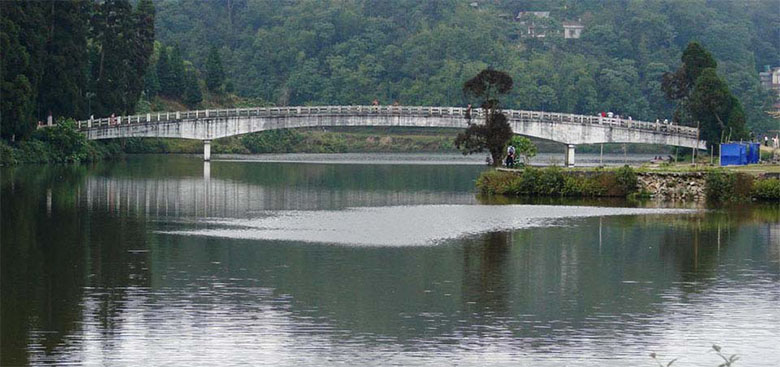 Mirik, a sleepy town located at an altitude of 5000 ft, is famous for its orange orchard. Mirik is also pronounced as Mir Yok which in Lepcha words means a place burnt by fire. It's a pictorial town located 49km away from the main town Darjeeling. Nestled near the Nepal border, halfway between Siliguri and Darjeeling. Mirik is a low-profile hill station and honeymoon destination whose famous landmark is Sumendu Lake. Mirik is a newfound hill town in the heaven called Darjeeling, tickling curious and exploring travelers under their chin.

Sumendu Lake or Mirik Jhill (in local language), gives the visitors an opportunity of boating and picnicking entices more than anything else. Seducing the couples and travel enthusiasts with the lake, Mirik binds them with the mysticism crafted by the shimmering reflection of the town in the lake. Around the town, tea estates stand like a protecting shield of greens which is also caught in the same reflection. This lake is in the heart of Mirik with a good 1/2 km long, the serene water body has the Kangchendzonga Range as its backdrop and is framed by forests of oak and chestnut. The lake is surrounded by garden on one side and pine trees on the other connected by an arch footbridge called Indreni Pull (Rainbow Bridge) if the visitor is not willing to take a full round of the lake. For those who love to take long walks, it is a pleasant 3 and a half km long path which winds around the lake.

From monasteries to tea garden this quaint town has got all of it. Get the best vantage view of the entire tea estate from Tingling view point, watch the most breathtaking sunrise or sunset for Sunrise view point as the name suggest it lets you experience one of the most enchanting view of the sun rays unfolding the misty tea and coffee plantation surrounding the area which makes it look like glitter shimmering upon the garden.

Surrounded by lush tea gardens, orange orchards, cardamom plantations and forests of tall, dark Japanese cedars which are quite alluring sight for any nature lover. The freshness and quaint surrounding of Mirik can make anyone feel like they found tranquility and serenity. Mirik is the ideal destination to spend some quality time with your loved ones or is a perfect getaway from who long for unhurried pace of life with a soothing weather all around the year.
Quick Inquiry